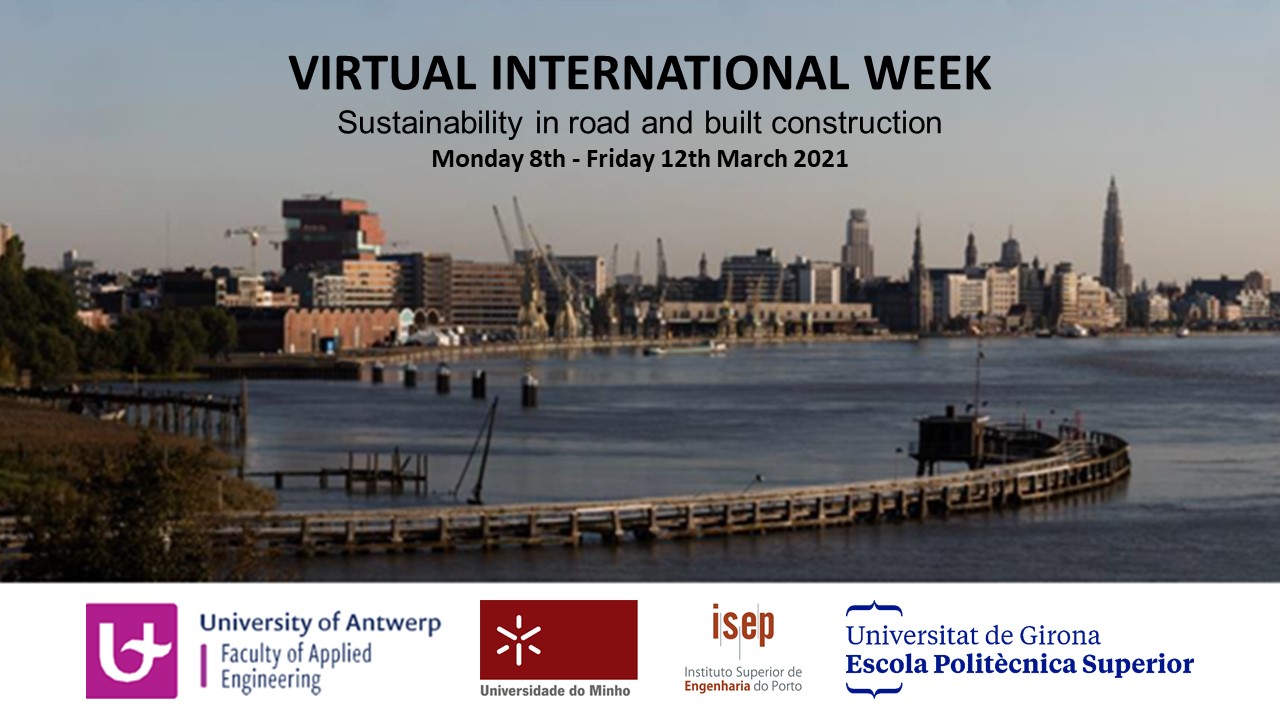 12 Abr

VIRTUAL INTERNATIONAL WEEK 2021: SUSTAINABILITY IN ROAD AND BUILT CONSTRUCTION

The Polytechnic School of the University of Girona (UdG) has co-organized the "Virtual International Week 2021: Sustainability in Road and Built Construction", which was held from Monday 8th to Friday 12th of March 2021.

The Consortium was made up by the University of Antwerp (Belgium), the University of Minho (Portugal), the Instituto Superior de Engenharia do Porto (Portugal) and the UdG. During the International Week 2021, different lectures were given, and professors and undergraduate students from these universities had the opportunity to join international work teams focused on a variety of topics related to sustainability in road and built construction.

The students of the different international work teams gave an overview of the corresponding topics, worked on a project and presented their preliminary results by an oral presentation on Friday, March 12, 2021. Finally, each project team submitted a written report and an oral presentation Wednesday, March 30, 2021.

From AMADE research group, Dr. Cristina Barris gave a lecture entitled "Composite materials for construction applications" and leaded the work team "Investigation on sustainability of FRPs in reinforced concrete structures" work team.