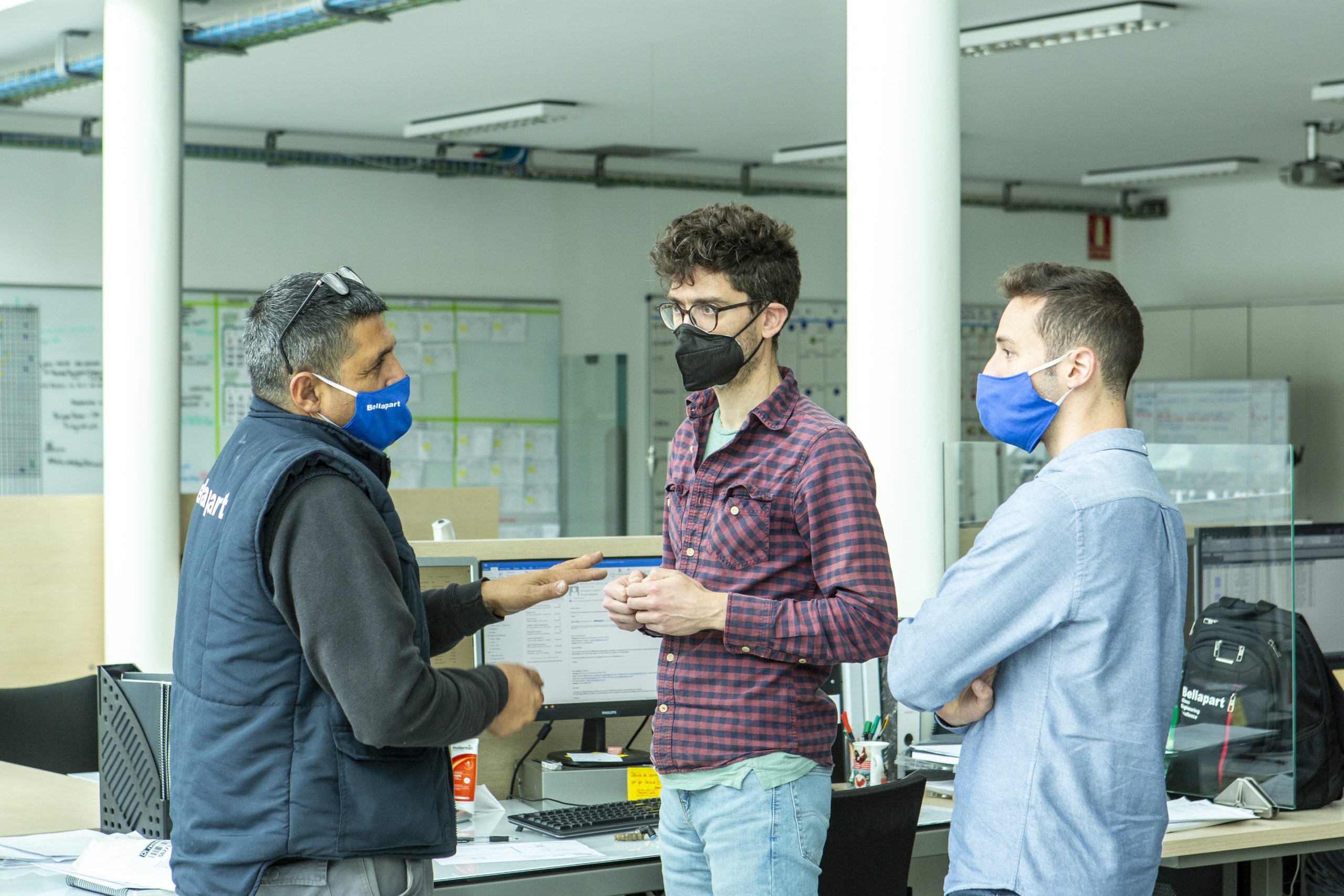 08 Jul

OPEN BELLAPART GRANT

Students of the Master of Science in "Mechanics of Materials and Structures" (MMS) of the Universitat de Girona can now submit their application to apply for the Bellapart Grant 2021-2022.

The organizer of the MMS Master is the AMADE research group. The MMS is an official Master's degree of the European Higher Education Area. The master is aimed at students who wish to develop their knowledge and skills in the field of the mechanical behaviour of materials and structures. The objective of MMS is to link the current knowledge of theories of the behaviour of materials with the most innovative techniques in structural engineering (http://mastermms.udg.edu/)

In the frame of Bellapart's Chair, the company offers a scholarship for a student of the MMS Master, which fully covers the tuition fees and the exclusive opportunity to develop the final Master Thesis in the Bellapart Headquarters.

Upgrade your Master's Experience

The Bellapart Grant provides the chance to materialise the academic knowledge acquired during the master to a real case, and produce it at a company level, by developing the Master Thesis in the Bellapart company.

The scholarship is a great opportunity to work side by side with experts in one of the most relevant companies on the field of design and construction using high-tech materials.

Informative online session

To find out more about the Bellapart Grant, join us online during the informative webinar that will take place on July 20 at 4 pm CEST.

If you are interested in attending the webinar, you must fill the following google form and you will receive the access link: Informative webinar of the Bellapart Grant

Application requirements and process for the Bellapart 2021 Scholarship

The candidates must meet the following requirements:
Pre-registered in the master MMS.
Have paid the fee corresponding to the academic services for university master's degrees, in accordance with the current price decree for the academic services of Catalan public universities.
Have been accepted to study the master's degree in Mechanics of Materials and Structures.
The following items will be considered:
Excellent academic record (based on the equivalent average rate to the Spanish).
Professional experience.
Documented fluency in multiple languages.
Learn more about the application requirements and process at:
Bellapart Grant MMS (English) http://mastermms.udg.edu/bellapart_grant