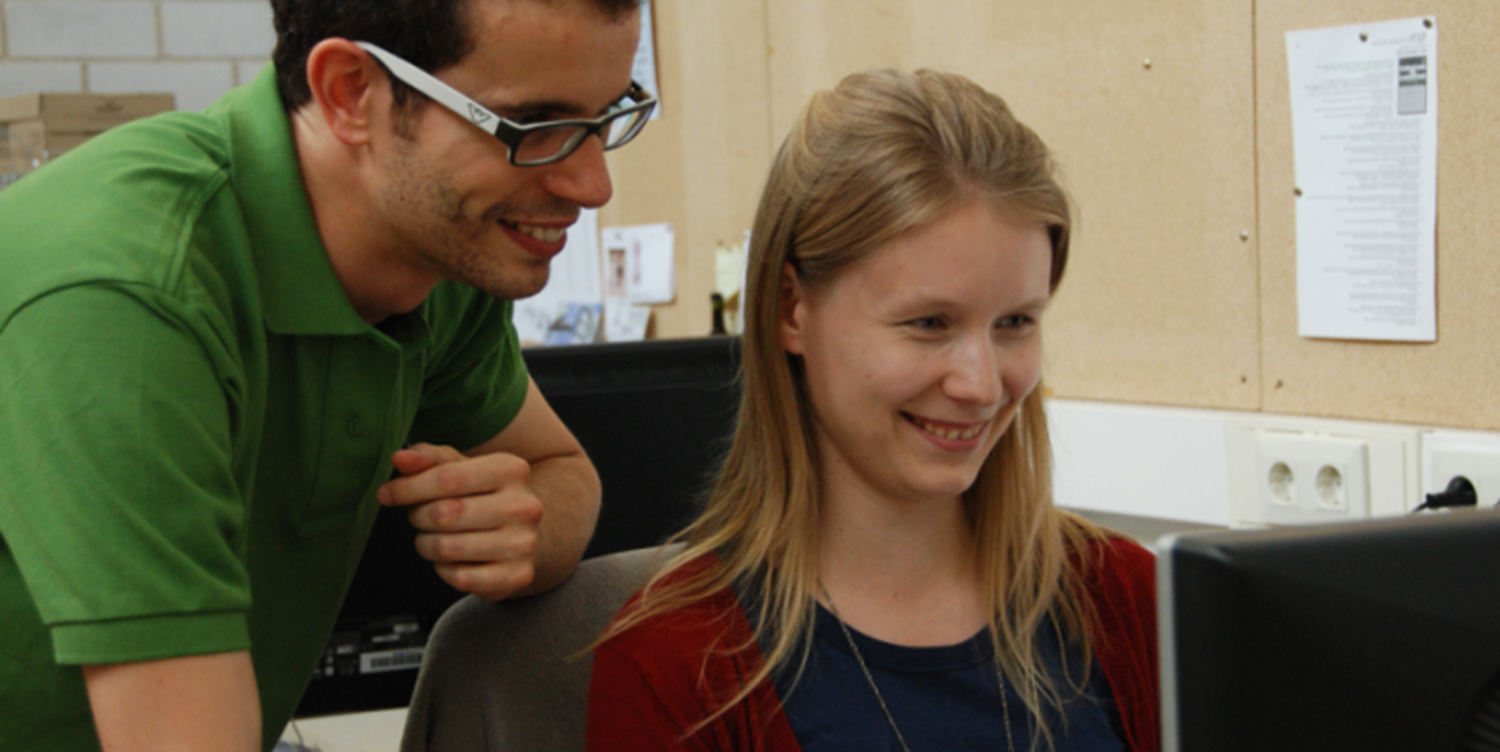 26 Oct

PhD-position – Advanced mechanical and physical characterization of sustainable matrices for structural composites

APPLICATION DEADLINE

13/11/2022 11:59 pm – Europe/Brussels

OFFER DESCRIPTION

The Analysis and Advanced Materials for Structural Design (AMADE) research group in University of Girona is looking for candidates to fulfill a PhD position in the field of materials' engineering and/or mechanical engineering. The open position is within the frame of a project funded by the Horizon Europe program and the Spanish Ministry of Science and Innovation.

The current increased awareness towards the environmental harm associated with synthetic fibers and matrices of traditional fibre reinforced composites has led to the exploration of sustainable constituents (natural fibers and recyclable or bio-based matrices), which are eco-friendlier than their counterparts. The PhD student will participate in a thorough characterization of resins, bio-based and vitrimers currently under development by associated partners, so that to assess their suitability as matrices for structural composites. Advanced mechanical properties as stress relaxation, creep, fatigue endurance, fracture toughness, self-healing, etc will be explored and in some cases the underlying methodology developed. Physical properties as curing shrinkage, thermal dimensional stability or curing kinetics will also be explored in detail. Finally, the student will prepare and characterize hybrid composites using natural fibres and recycled carbon fibres using the best performant matrices.

We are seeking highly motivated candidates with a master's in materials' engineering, mechanical engineering or similar, specifically attracted to perform experimental tasks rather than numerical or simulation, who are interested in conducting their PhD in a dynamic and highly international frame.

REQUIREMENTS

Required education level:

Engineering: Master Degree or equivalent

Skills/qualifications

Applicants will have already received the appropriate qualification (Master Degree) allowing the applicant to commence a PhD, before employment. MSc in material engineering, mechanical mechanics, aerospace engineering, and related disciplines, are preferred.

Applicants should be creative and independent thinking.

Required languages

ENGLISH: Excellent

ADDITIONAL INFORMATION

Benefits

We offer:

• Interesting and challenging environment with highly motivated colleagues.

• To develop a PhD Degree in an international and motivating research group.

• To involve in the European projects.

Eligibility criteria

Candidates must meet the following eligibility requirements:
To have obtained a minimum average grade of the Bachelor's degree (240 ECTS credits) of 6,5 according to the declaration of equivalence for studies completed outside of Spain.
To have completed 60 ECTS credits of a Master's degree.
If the studies have been completed in non-Spanish universities, a declaration of equivalence of the average grades must be provided. Please, visit the following link to generate the declarations of equivalence:
Selection process
Candidates should send to talent.amade@udg.edu the following documentation before 13/11/2022 11:59 pm – Europe/Brussels:
Do not hesitate to contact us to solve any questions at: talent.amade@udg.edu
INCOMPLETE APPLICATIONS WILL NOT BE TAKEN INTO CONSIDERATION.
Website for additional details: https://euraxess.ec.europa.eu/jobs/855439